–
The COVID-19 Pandemic: Impact and Responses from the Residency Field
The COVID-19 Pandemic: Impact and Responses from the Residency Field.
Participating: Luigi Galimberti, Board member, ResArtis, Johan Pousette, Director, IASPIS.
The webinar series "Residencies in Challenging Times" is the result of a collaboration between the Swedish Arts Grants Committee / Iaspis and ResArtis, a worldwide network of Arts Residencies.
In English.
See the webinar "The COVID-19 Pandemic: Impact and Responses from the Residency Field" here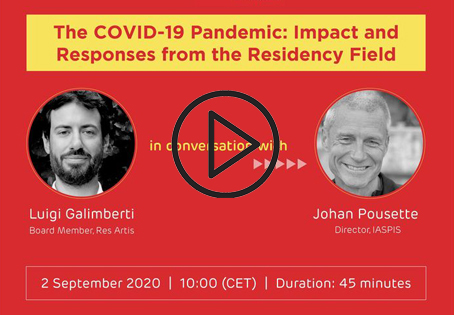 For questions please contact Annika Björkman, Project coordinator at Iaspis; ab@iaspis.se